Our Process at Harts Furniture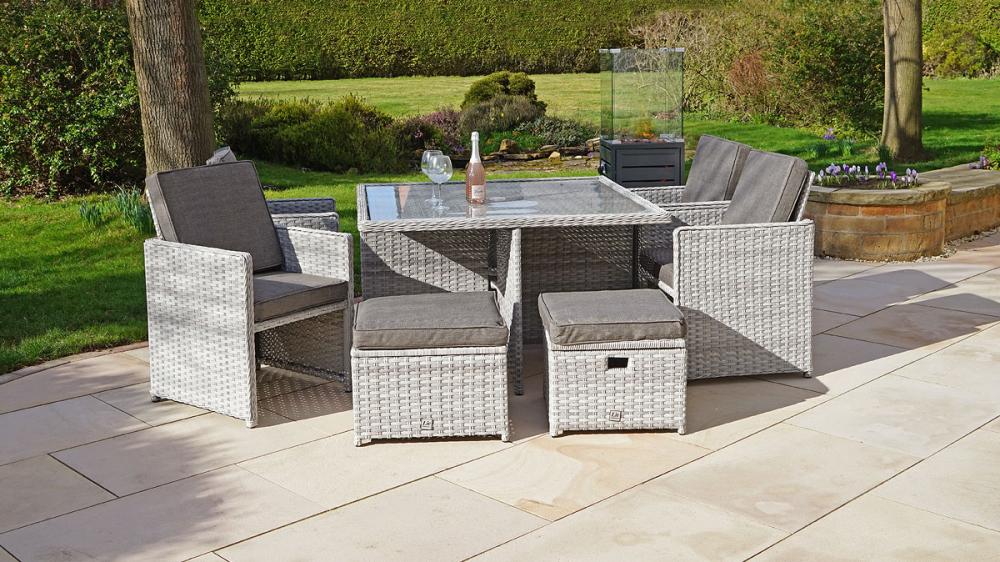 Here at Harts Furniture, we're passionate about offering high-quality garden furniture at affordable prices. With a wide range of premium furniture and accessories, we are sure that our customers are making a great investment into their garden as well as overall property when they take delivery of one of our luxury furniture pieces.


What Makes Our Outdoor Furniture Premium?
Our range of furniture is made to last, which is why they're made from only the best materials. Durable and rugged, whilst appearing sleek and sophisticated are the key characteristics for our team when identifying the newest material for our next collection.
Our rattan furniture is renowned for its durability and versatility, even in the winter months. Weaved together to provide support no matter who chooses to sit on it as well as water resistant, which means worrying about spillages is a thing of the past.
Our years of experience in identifying what makes great outdoor furniture is demonstrated with our Windsor range. What makes this collection so premium is the fact it is made up of a mixture of strong rod weave and double half-round weave, which together make for a stronger and more durable garden furniture collection when compared to our premium flat weave rattan.


How We Identify New Outdoor Furniture Ranges
Our design process is simple, we look to find the solution for the pain points of our consumers. By acquiring feedback from potential buyers and previous customers, we are able to adjust our ranges and even create ones with the aim of creating a better all-round product. Not only this, but we also keep our ears to the streets for the latest garden trends. Being able to offer the products of the hottest new trends means that Harts Furniture has been able to establish itself as the go-to place for outdoor furniture.
Of course, we only use the best materials and trust a handful of manufacturers to help bring our vision to life and then to your back garden.
When it comes to our Garden Care range, we really put our all into curating the perfect selection of products. You will find only the best brands and tools in this range as we only stock brands that we would use ourselves. Brands that have a similar ethos of reliability and durability are ones we're keen to add to our offering. We will always strive to offer new and innovative products that we believe in.

Want to Find Out More About Our Process? Get in Touch Today
If you wish to find out more about Harts Furniture or have any questions about a product or collection, please get in touch with us today. A member of our team will be more than happy to help you with your query.
In the meantime, why not check out the Harts Furniture Blog? Here you can find all the latest guides on how to get the most out of your garden plus tips on how to keep your outdoor space looking its best.