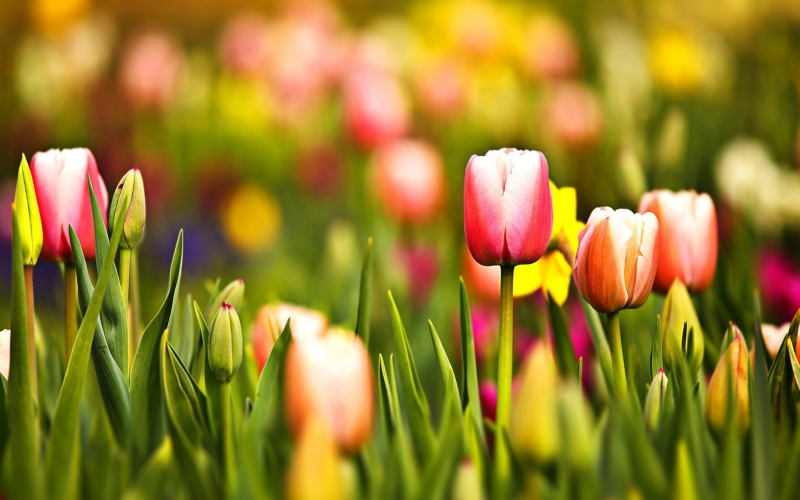 So Spring is officially just around the corner 'literally tomorrow' (20th March 2018). Does it feel like spring? No. Is there snow? Yes. Is it freezing outside? Hell yes.
It doesn't mean we can't look forward to what's to come in the next few months. We have Easter meaning chocolate, warmer weather meaning hikes and camping trips or maybe its time to get back to your Garden after the long Winter.
Need some help? Look no further 'cause here's our tips to get your Garden ready for Spring.
Walking in the Garden
Spend time in the Garden late winter to early spring on the condition of your Garden. You might think of ideas what you want to do this spring/summer and you will need to plan for it.
Order your Tools, Bulbs and Seeds
Check your tools and sharpen them if needed. Make sure you have those bulbs and seeds ready in time to plant in your Garden. This also means getting your Veg Patch ready if you want to plant your own vegetables.
Clean out your Garden
This is a good time to get your Garden in tiptop shape by clearing and removing debris from the grass, the bare soil, your rattan furniture or furniture cover. Remember to also remove those weeds before the busy springtime.
Feed the Garden
Your soil will be starved after the winter, adding Organic material like compost, manure and fertiliser, will increase the health of the soil and increase the life of your plants once they spring.
Clean you're the rest of your Garden
If you want your Garden looking good, part of Spring cleaning should be of garden too. Your Greenhouse, Shed, Outdoor Garden Furniture, Conservatory and your Garden Slabs, will need a good clean to make them looking good for longer. Make sure you sweep out the greenhouse, discard unwanted objects from the shed, wipe down your rattan furniture, clean your conservatory windows and remove algae of those slabs.
New Additions to the Garden
If you are looking to add something to the garden how about installing a water butt in your Garden. It helps the environment and rainwater is better for the plants than tap water. Or how about creating a compost heap in your garden, somewhere to put garden waste and creates rich compost for your plants. If you love birds how about a new Bird Feeder or bath but remember to wash them weekly.
That completes our top tips to help you this early spring. We hope you enjoy these tips and continue to grow your garden beautifully.